RAGI PORRIDGE KOOZH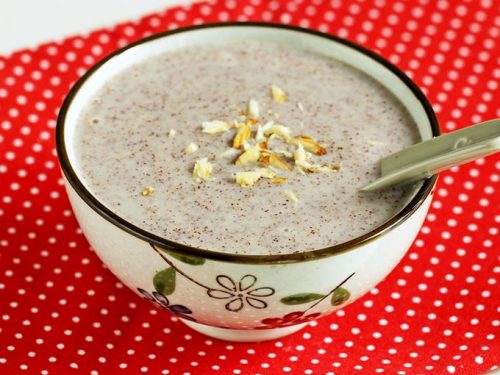 INGREDINETS
1. 1 Volume of Ragi porridge mix and 3 Volume of water
2. Chopped Vegetables
TIME TO PREPARE

: 5 - 7MINS
COOKING STEPS
Step 1: Mix 1volume of ragi porridge with 1volume of water to make a batter.
Step2 : Boil 3 volumes of equivalent water.
Step 2: Now add this batter with three volume of boiled water and stir well on a medium flame.
Step 3: Then add Chopped onion, green chilli and coriander leaves with this mix
Step 4: Now delicious Ragi Porridge is ready to serve for your family..