IDIYAPPAM - STRING HOPPER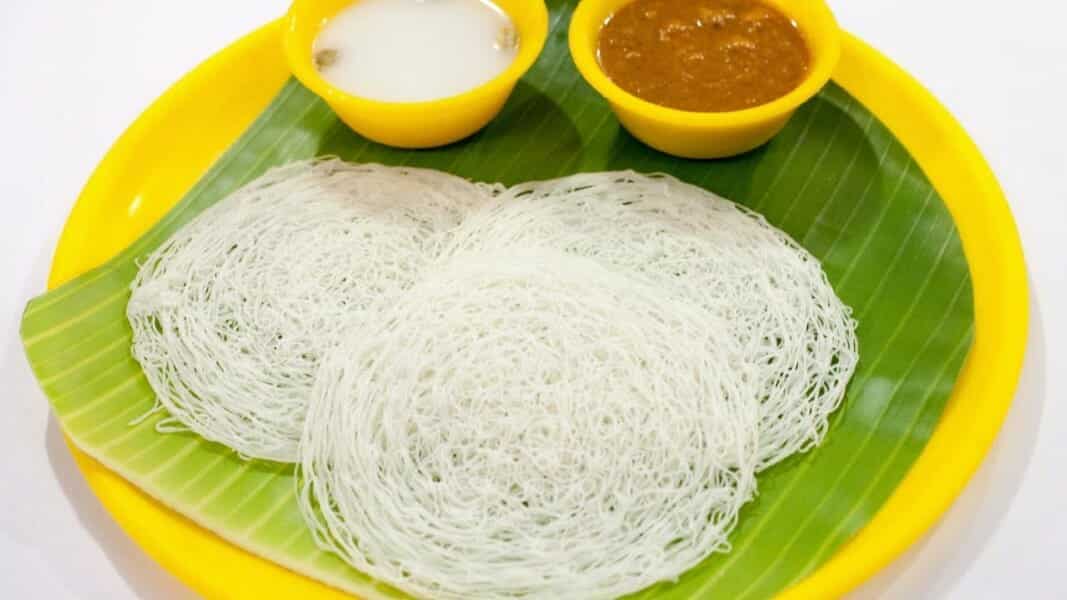 INGREDIENTS
1.Idiyappam Mix
2. Salt
TIME TO PREPARE : 5 MINS
COOKING STEPS
Step 1: Boil well required level of water and add salt to taste.
Step 2: Take 500g of Idiyappam mix and pour the boiled water and make a dough
Step 3: Put the dough through Idiyappam maker and boil it in a steam
Step 4: now Boil the Idiyappam in the cooker.
Step 5: Now the Soft Idiyappam is ready to serve for your family..